The internet is SO UNBEARABLY SLOW today that I am feeling somewhat cranky. I haven't been able to upload anything to facebook, but at least I've been able to upload blog-sized photos for you to enjoy. I haven't done much of anything of interest, but I thought you cats might enjoy some photos of how we here at TLS spend our time :-) For starters, the other evening we decided that the courtyard was the perfect place for a bonfire...
Luckily we had a guy who could actually build one.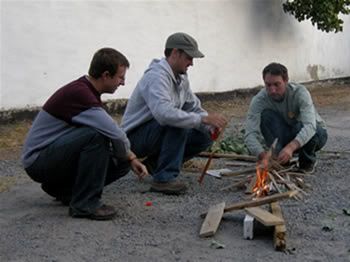 See? Granted, I wasn't even pretending.
War, Famine, Death and Pestilence.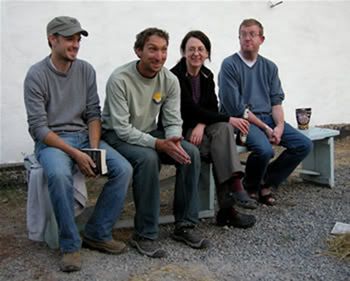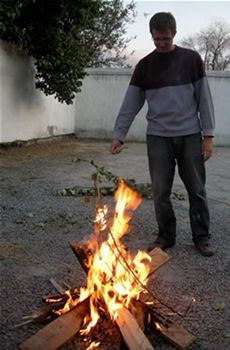 K had the stellar idea that we should make mulled wine,
which was a fabulous success.
E even made an oven for the wine.
Last night we began the many-days-long celebration of my impending 30th birthday.
It's on Thursday the 25th, if you were wondering.
And B shuffles worse than I do - yay!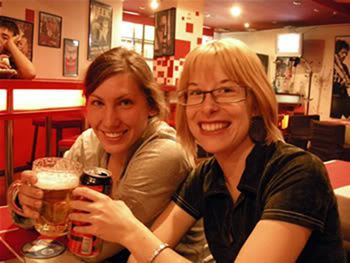 The other night we went to Sweet 60s, but there was no music :-(
Looks like B and E had linked arms. They hadn't though, it was just a bizarre optical illusion.
Oh, and here's the school. I do work, you know.