August 11, 2008
Yesterday the temperatures was in the upper 80s (F), which might be hot, but compared to the 100+ temps we've had lately, it felt wonderful. I went for a nice long walk around the city center, taking pics of various things I hadn't yet photographed. Enjoy!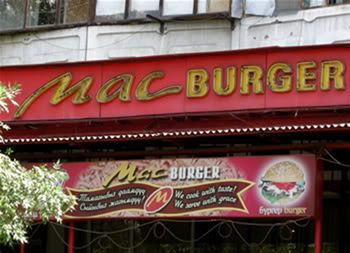 Who needs McDonald's or Burger King (Bishkek has neither) when you can have Mac Burger?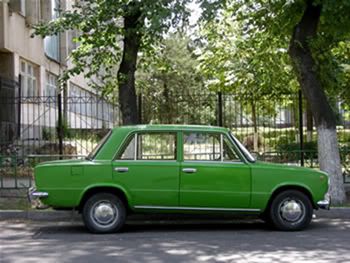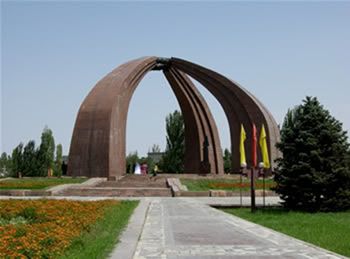 Monument to those who died in WWII
One of the many bizarre sculptures in Dubrovy Park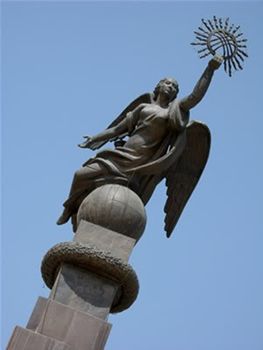 Erkindik (freedom) replaced Lenin in Bishkek's main square
Manas, the epic hero of Kyrgyzstan, rides his horse in front of the Philharmonic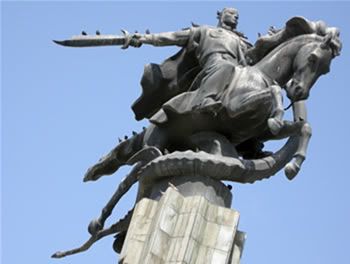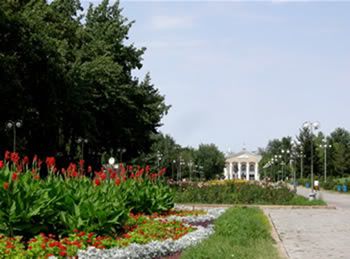 This park is located next to the Philharmonic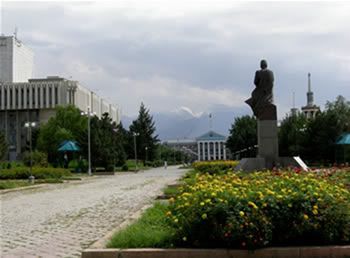 Same park as seen from the other end.
Cool building. Don't know what it is though.
Obviously, I took many flower pics.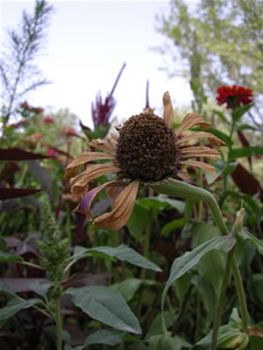 Although I think my favorite flower pic was of this dead flower...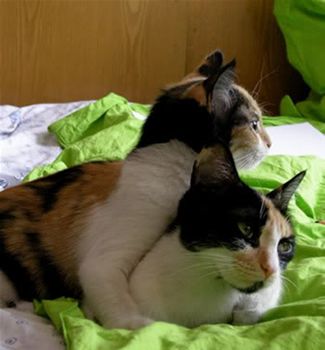 Back at home, Luball is long suffering.
You'd think they were mother and daughter or sisters from the way they act.