September 28, 2008
On Saturday, K, B and I decided to go to the Kyrgyz State History Museum, as none of us had ever been before. Let me just say that it was by far the most fun that I have EVER had in a museum (although I'm not so sure that was their intent!). The only downside was that as a "foreigner" you must pay 100som to enter (something like four times what locals pay) and it costs 200soms for a photography permit… but if you go, get the permit or you will regret it.
The first floor had a collection of carpets woven with images of Lenin and Stalin and other important Soviet figures, plus a collection of all the flags of the different Soviet Socialist Republics. It also contained a collection of photos of Kyrgyzstan's President Bakiyev meeting with different world leaders, as well as gifts to Kyrgyzstan from various other countries. The first floor was OK.
The second floor was by far the best floor of the museum, and we were lucky that there were no security guards or museum staff to prevent us from frolicking in the marvelous statuary.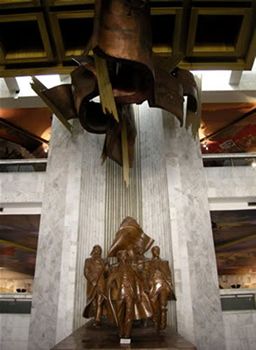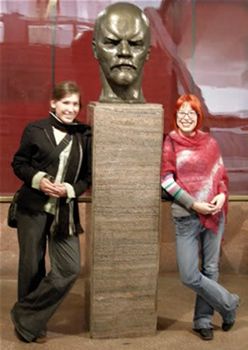 The third floor was kind of a let-down after the second, but it did have a marvelous mural on the ceiling… and the crowning glory of the mural was Ronald Reagan wearing a Death's Head mask, sitting astride a nuclear bomb while the peaceful Communists protested for "no more war!" and "no more Hiroshimas!" – Seriously!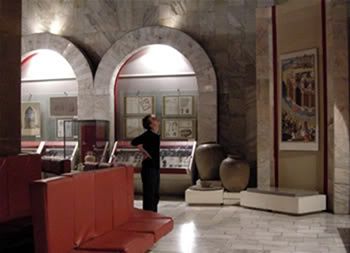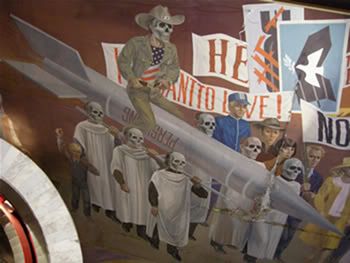 Ronald Reagan on a nuke!!!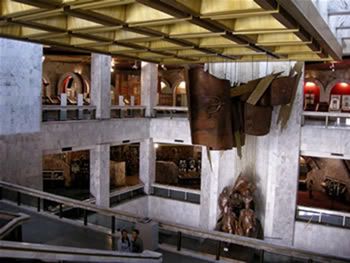 The museum as seen from the third floor
After leaving the museum, we went home, picked up Newby and made our way to the home of our favorite student: a ten year old Korean boy (nope, not a typo, he is Korean) named Ju-Heok, or as we call him, Justin. His family had invited us over for dinner, and they are possibly the most wonderful people I have ever met. We had a fabulous time and left stuffed to the gills and bearing sack-fulls of leftovers. Yay!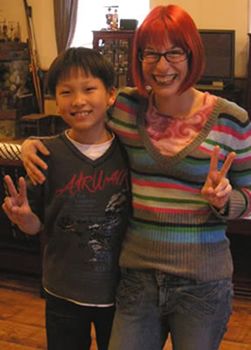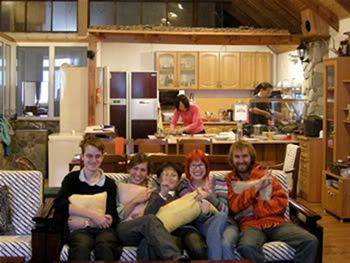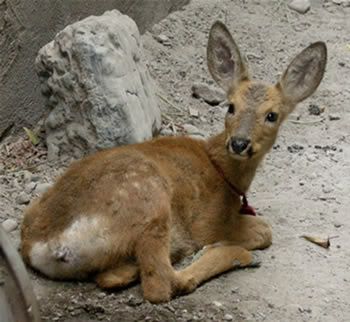 They have pet deer! So cute.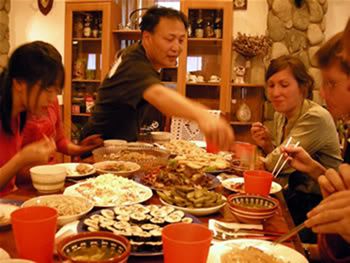 We ended the day doing something slightly more normal for us: we went to Sweet 60s, where our friends, Cadillac, were playing. Unfortunately, they've decided to save their rocking stuff for Zeppelin and have relegated their light rock (boo) to Sweet 60s. Somewhat of a letdown, but they're nice guys and we at least got them to play some Kino and Metallica plus the Battereika song for us :-)