Our homestay in Arslanbob was the exact same homestay in which K, J and I stayed five years ago. I'm even sleeping in the same bed. It's wonderful ; Arslanbob is such an idyllic mountain paradise. When we arrived, exhausted and in various states of ill health we were given tea, bread with jam and honey, and walnuts. Arslanbob is well-known for its huge walnut forests. We drank our tea and snacked by candle-light as there was no electricity. We dug out our headlamps and our wind-up lanterns for trekking to the outhouse, then essentially passed right out.
In the morning I awoke astonishingly early and after taking in the incredibly mountainous views I spent the morning writing, and sitting in the tapchan at the overlook drinking tea. This is, in fact, how we spent most of the day, relaxing and attempting to recover from our previous day's adventure. Also, the homestay has a cat, meaning that a significant amount of time was spent cat-stalking. She's hilariously demanding.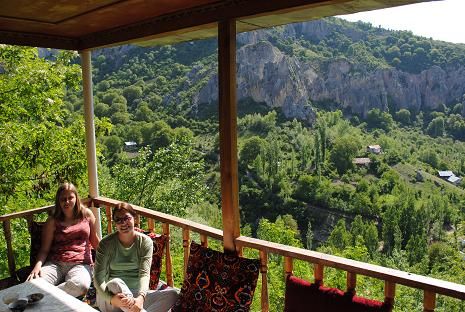 N and I on the tapchan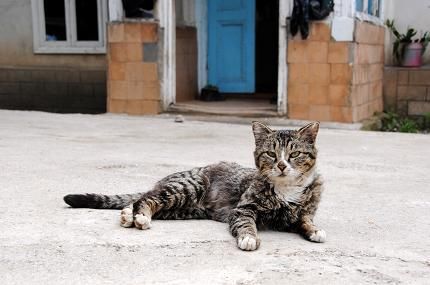 Around 3:30pm we walked down into the town "center." The weather had been lovely all day, but of course the instant we left the house we were accosted by a brief downpour. We ended up taking shelter under an overhang next to a store selling creepy dolls, including one whose packaging read "Benign Girl." Yay, products from China. After the rain stopped, we walked to the local CBT office to speak with Hayat, the coordinator. He's a really friendly and outgoing fellow who seems to be doing an amazing job with CBT Arslanbob. After chatting with him for a while, we headed for the small waterfall, located just outside of town.
We arrived at just the perfect time: no one else was there, and the lighting was excellent. We played in and around the waterfall for some time, then strolled back to our homestay. Along the way we passed several kids who wanted us to take their photos so that we could then show them the pictures on our cameras' viewscreens. We also passed several men trying to fix a downed electric wire themselves. When we returned to the homestay we had electricity for about 5 minutes. Haha.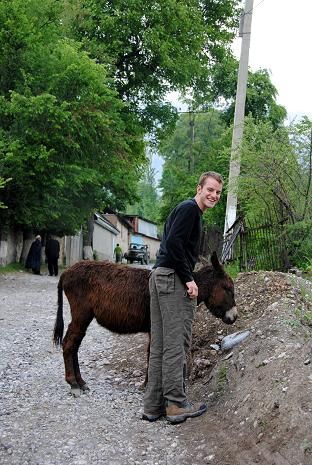 B befriends an ass.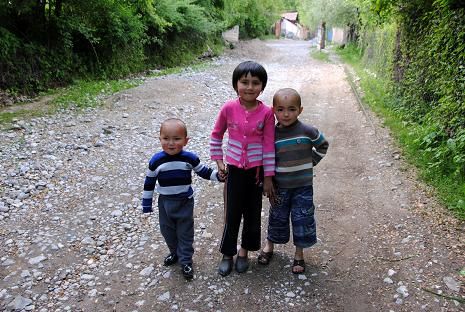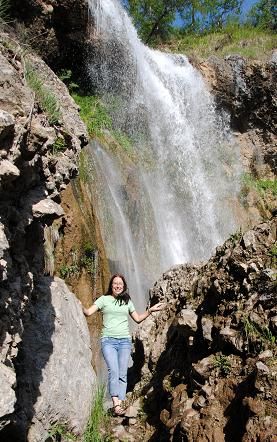 Me :-)